Saturday 1st July 2017
The project focuses on urban experiences and the affective value of physical spaces within moving image works, exploring the specific case of the East End.
The evening will be divided in two parts.
Between 6 pm until 9.30 pm the programme will include a screening of artists' films evoking stratified memories of domestic life and the urban landscape of London. Rather than documenting reality or aiming to provide objective narratives, the proposed works will focus on personal accounts and storytelling, exploring the fragility and diversity of everyday life in the city.
The programme includes films by William Raban, Luke Burton, Emily Richardson, Noor Afshan Mirza (formerly known as Karen Mirza) and Brad Butler, Guy Sherwin, John Smith, Vivienne Dick and Alia Syed.
From 10pm artist Philomène Hoël devised an event as part of "Is it your hand or is it my hand?", a series of experimental screenings engaging with the work of filmmaker Stephen Dwoskin in partnership with LUX Moving Image.
Curated by Valentina Bin and Simina Neagu
Part of Art Night Associate programme
About Art Night:
Art Night 2017 will see London's East End transformed with free art and music by some of the world's leading artists for the night of Saturday 1 July 2017 . Audiences will be able to experience a trail of art, architecture, dance, design and music throughout the night. Art Night 2017 is in collaboration with the Whitechapel Gallery and curated by independent curator and writer Fatoş Üstek. The festival is generously supported by international auction house Phillips.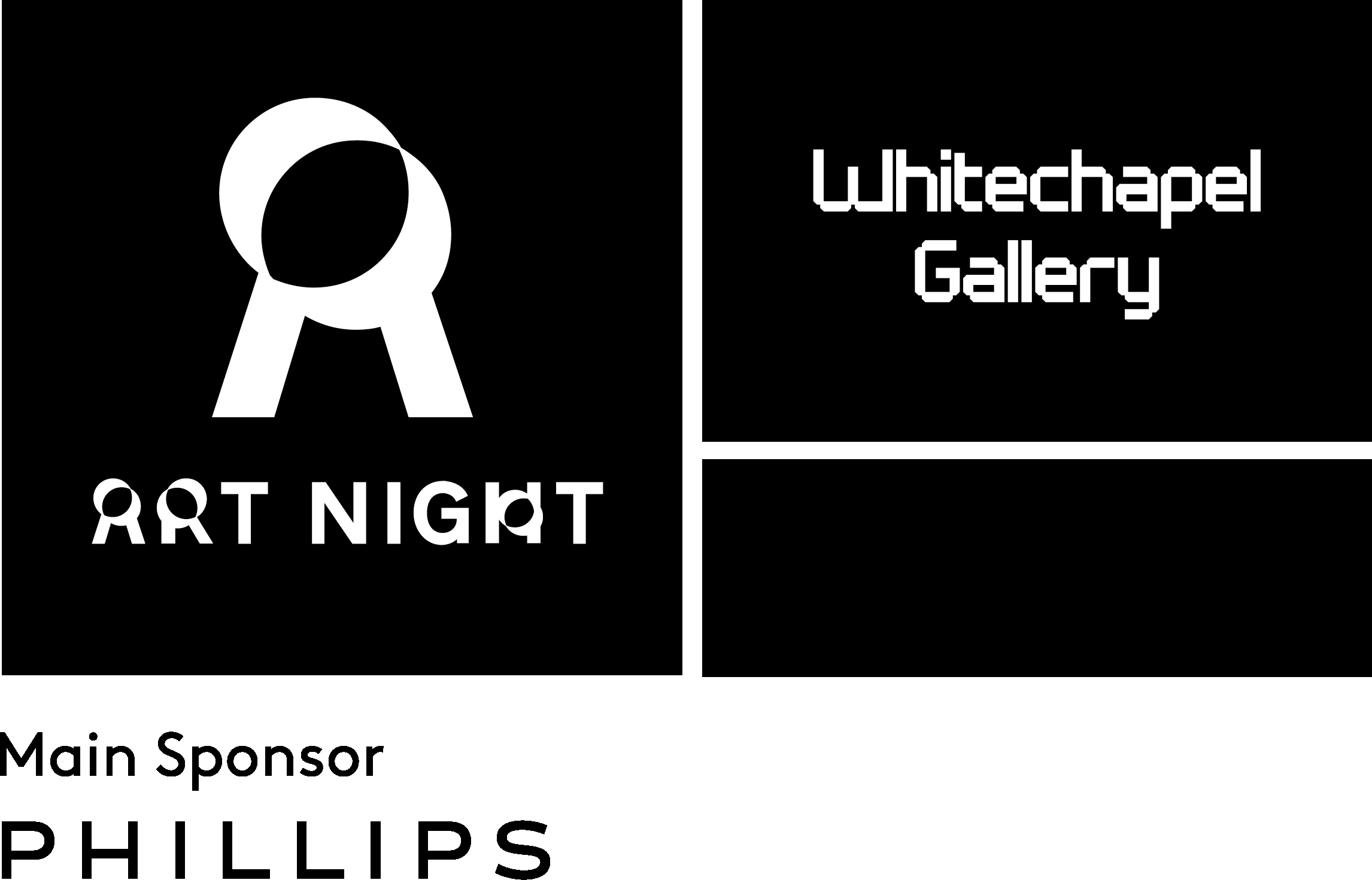 June 14, 2017